11 DECEMBER 2022 | MAGIC PARADISE
Magic paradise is coming soon on HYPE BOAT CLUB 🌴 🥳
On the 11th december 2022 join us for the exclusive post party that takes place on our luxurious boat, tickets for this event will be very limited !
Tickets go on sale 10th October and line ups and more details will follow soon.
Make sure to turn on your notifications to our socials, hit the like, show some love, drop us comments.
We are Magic Paradise family.
Stay tuned for more details :
https://www.facebook.com/magicparadiselive/
https://www.instagram.com/magicparadiselive/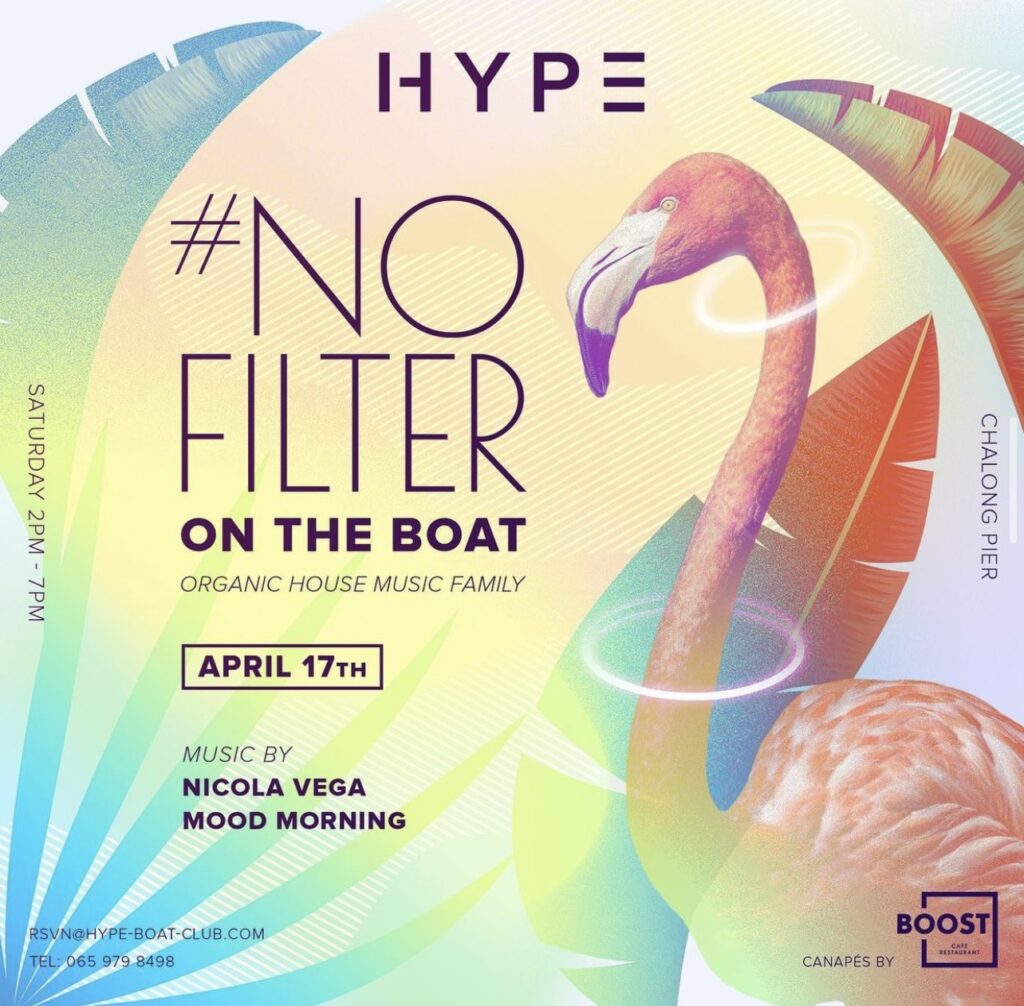 #NOFILTER
#NOFILTER X HYPE Saturday April 17th 2022 !????????
After a legendary Anniversary and comeback to life, HYPE welcomes @nofilter_deephouse with music by @nicola_vega , supported by Mood Morning, for a frenzied organic house music boat party. ????????
Come finish off your Songkran week euphoria with us, as we sail and pump it up to a hush hush paradisiac location! ????????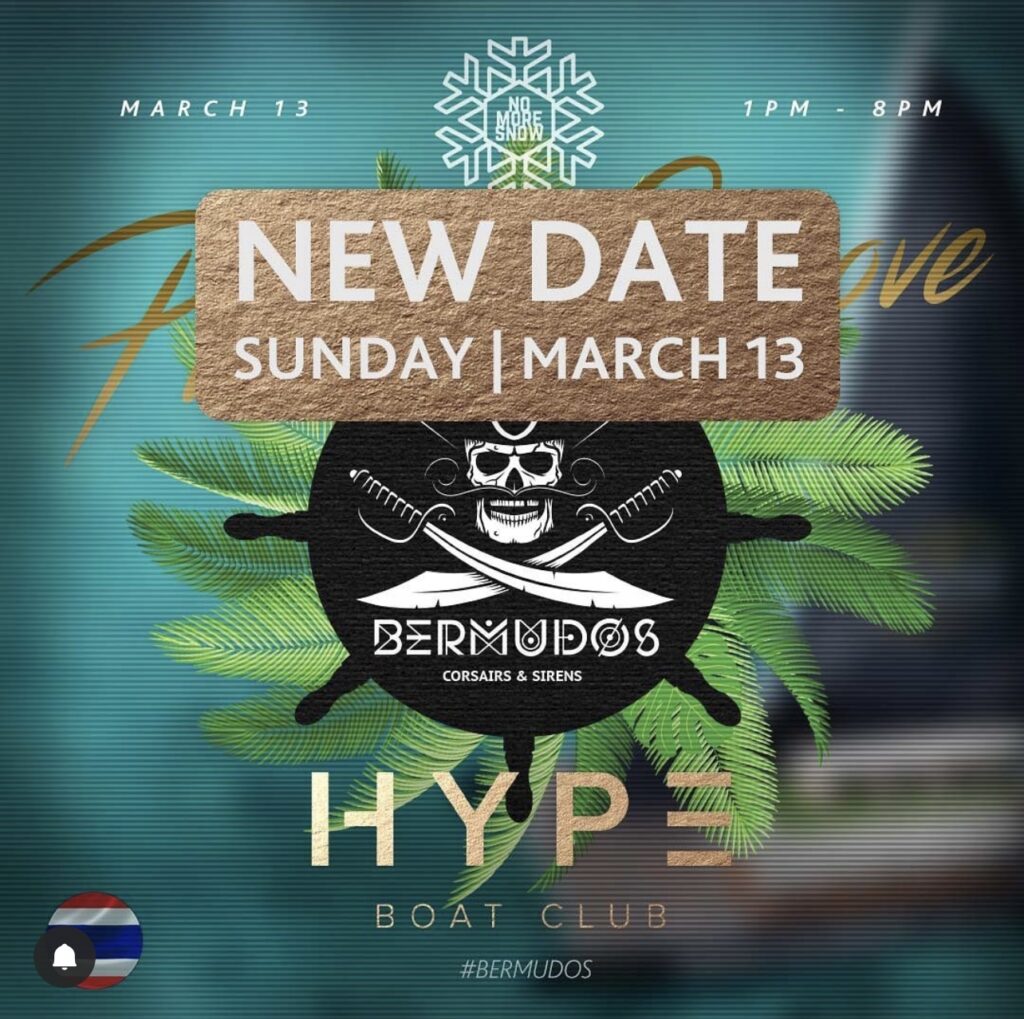 BERMUDOS
This time the Bermudos Sea Dogs will join forces with NoMoreSnow Corsairs to takeover the Hype Boat decks once again! ☝️????
One more time we will takeover the ship's helm and navigate the boat straight to the sun. With music, drinks and tasty food.
If you have a Pirate Hat, an eye-cover, a wooden leg or a hook instead of a hand — you're highly welcome to drink a sip of Rum with us!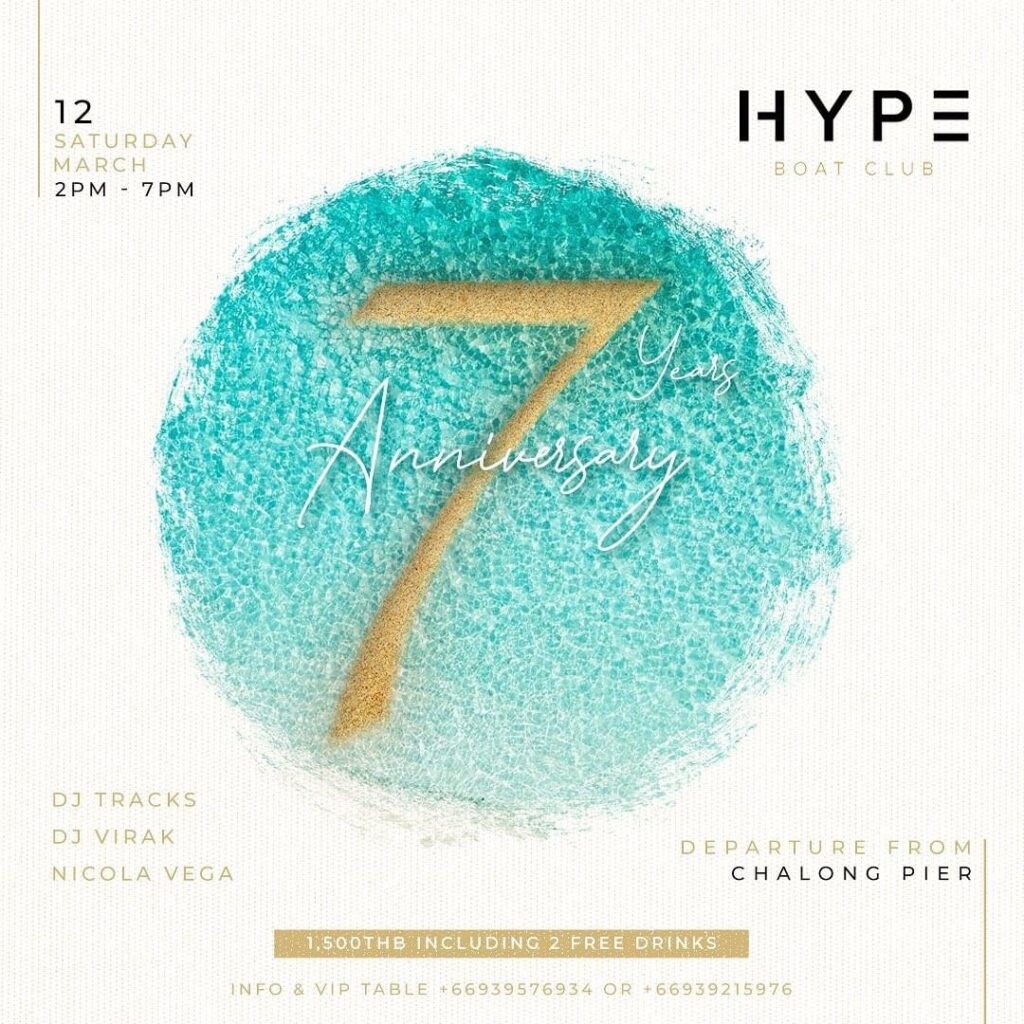 Hype 7th anniversary
We are celebrating our 7th year anniversary and bringing good times on Saturday March 12th 2022 !
Expect a wild trip as we set sail for a blissful day and an epic party from 2pm-7pm, from Chalong Pier to a paradise island, for chat promises to be a festive weekend !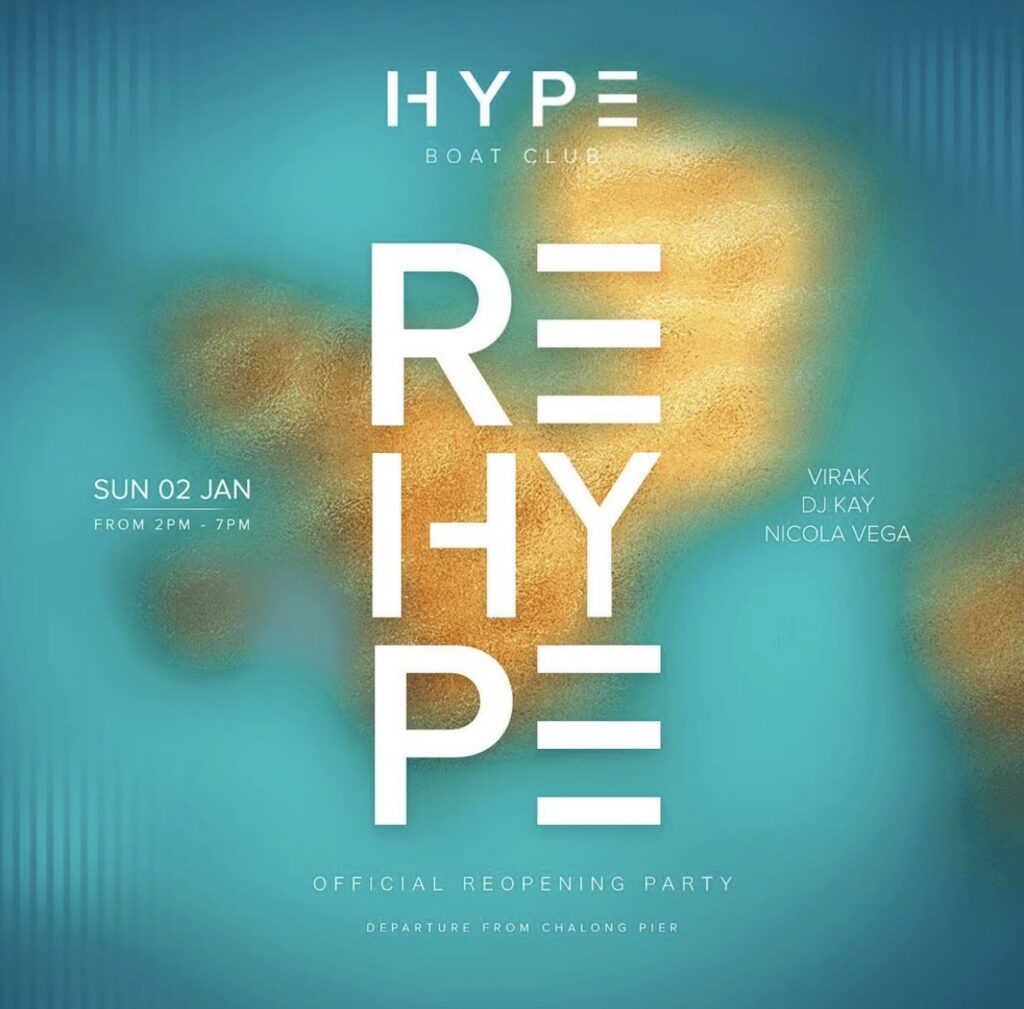 COME TO REHYPE WITH US !
We are back and ready to set sail for an epic party to celebrate the New Year & the re-opening of HYPE.????
Welcoming you all back on board at 2pm from Chalong Pier on Sunday the 2nd of January, this will be a party you don't want to miss.
Behind the decks, we have DJ Kay, Nicola Vega & DJVirak bringing us tunes as we sail into the sunset. ⛵